Women Lead is an exciting, high level and intense mentorship program for women with a career in international business.
The yearlong program features five interactive events where mentors and mentees will meet in group in addition to the individual mentor sessions to help develop their business network, professional skills and tools, and to gain insight and inspiration around modern leadership best practices – all with the goal of excelling in the fast paced and ever-changing world and professional arena we now live and work in.
Mentors and Mentees will meet for five group meet-ups and deep dives in to relevant and important topics led by industry and content leaders, and in between will meet and connect on a regular one-on-one basis for sparring, development and reflection. The mentorship program ends with a festive diploma and closing dinner.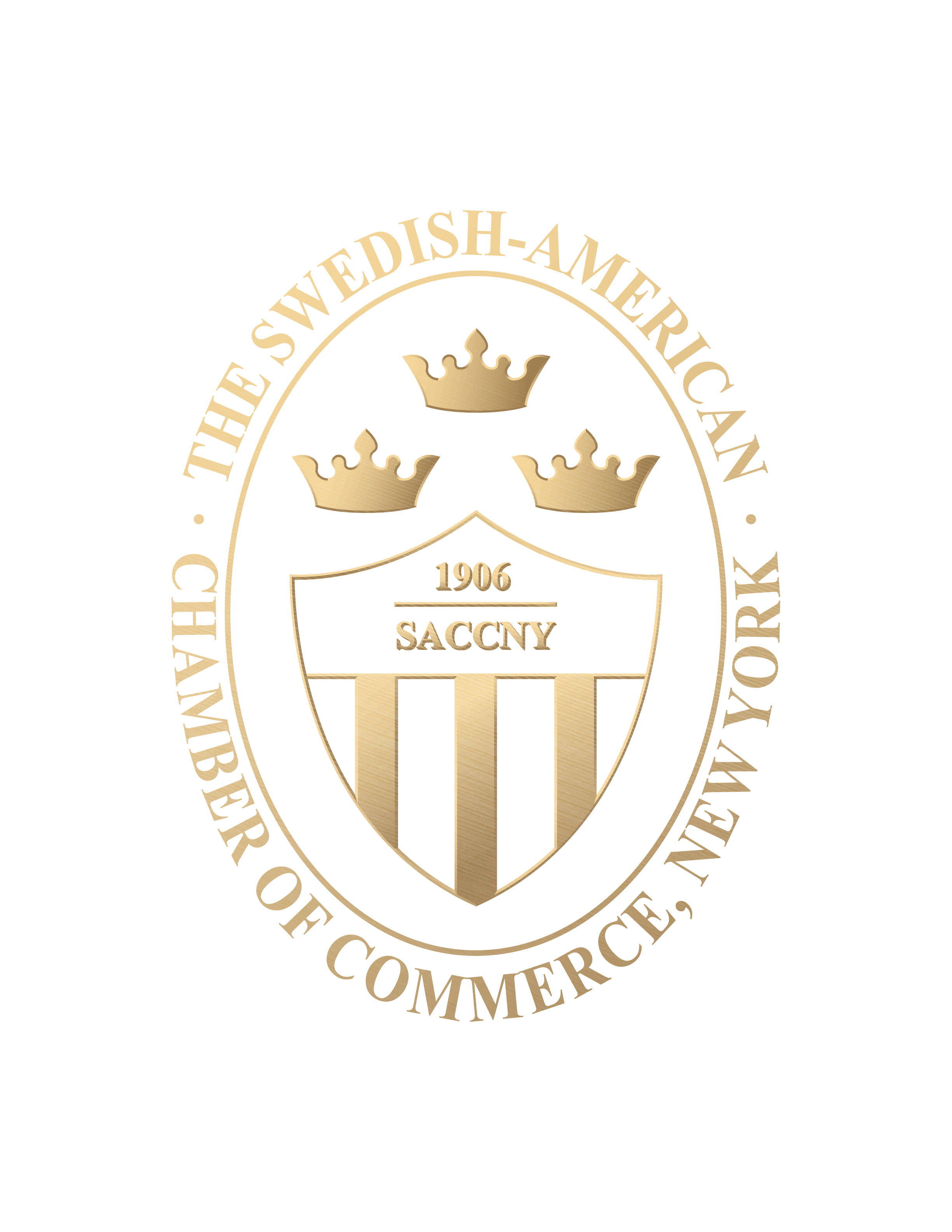 Quick facts
The Mentor Program targets female leaders, regardless of age and current work position, who strives to develop their leadership skills and extend their business network in an international context.
What you'll get
– Evening workshops focusing on leadership, business strategy, and career development in international organizations.

– Personalized counsel and valuable networking opportunities.

– One-on-one sessions with a mentor in international business.

– Seminars with prominent guest speakers.


Program Fee
$4,900 and includes 1 year of tailored mentorship, exclusive of travel costs.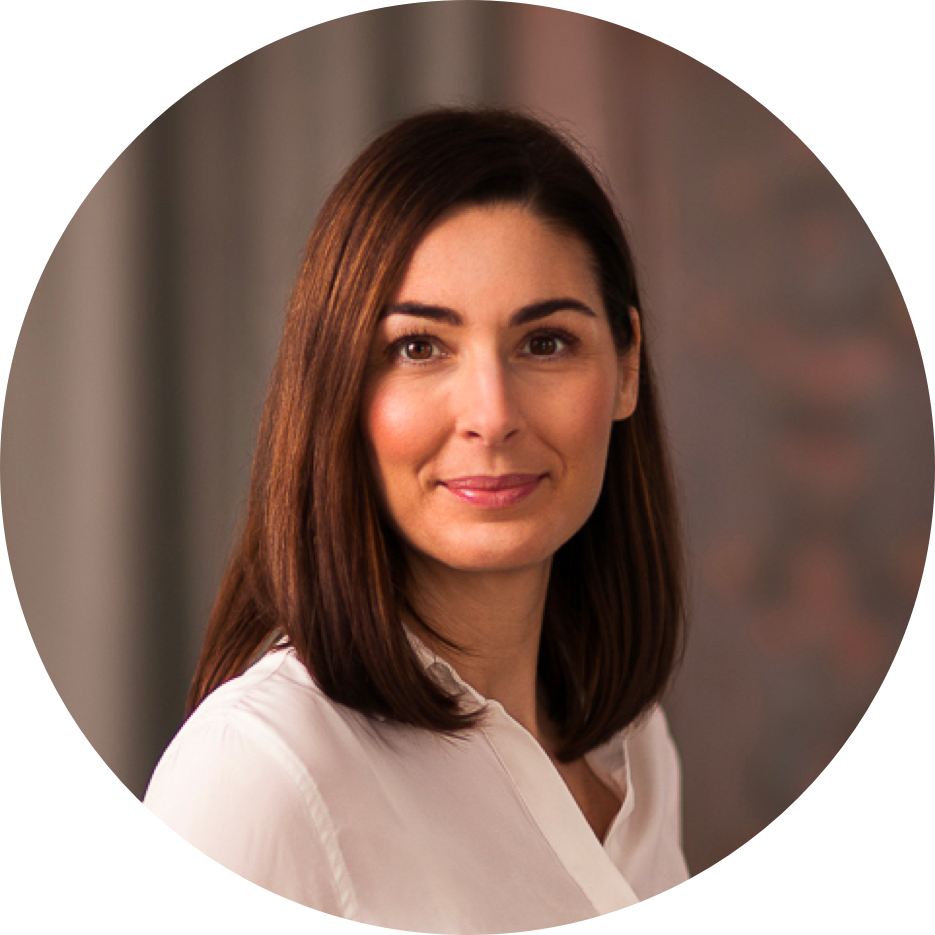 "WFL's programs inspires to create tangible action, change and development. 
They are all permeated with a strong commitment and a lot of wisdom. It is an honor to be a part of it."
COO - Exuviance
Katarina Krznaric Mesán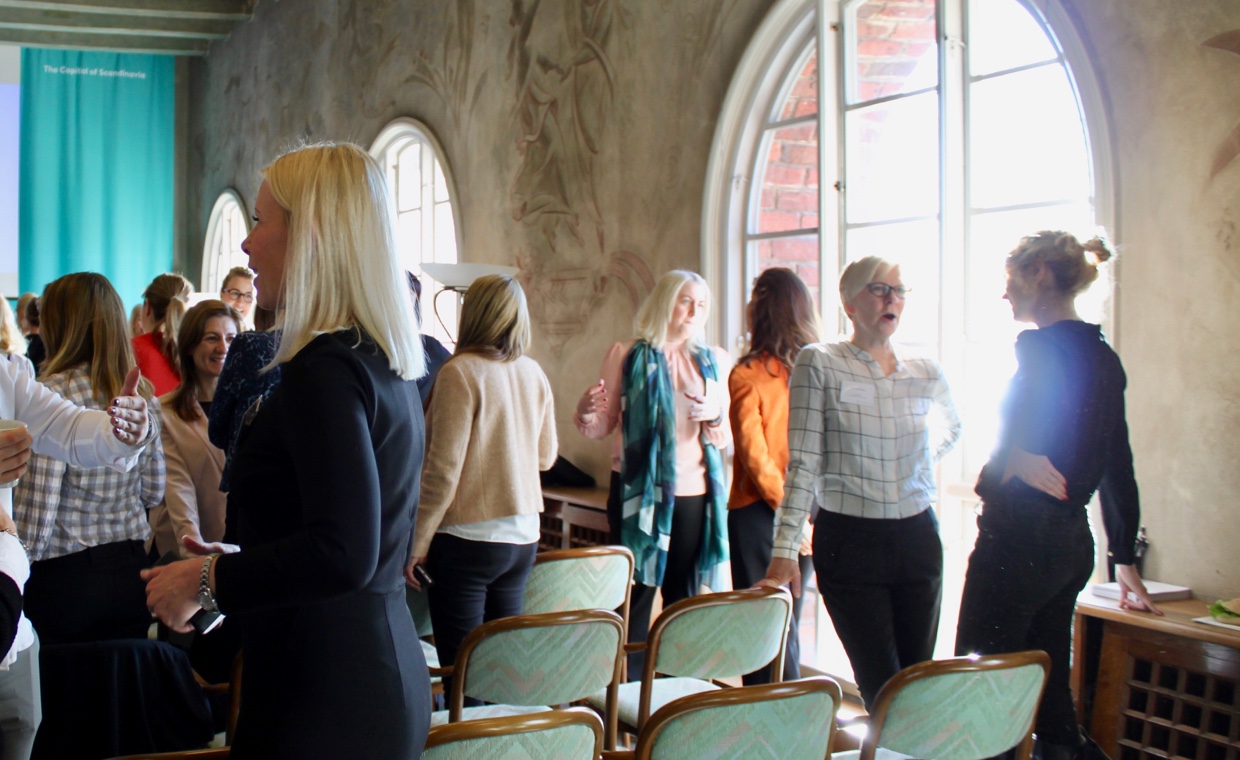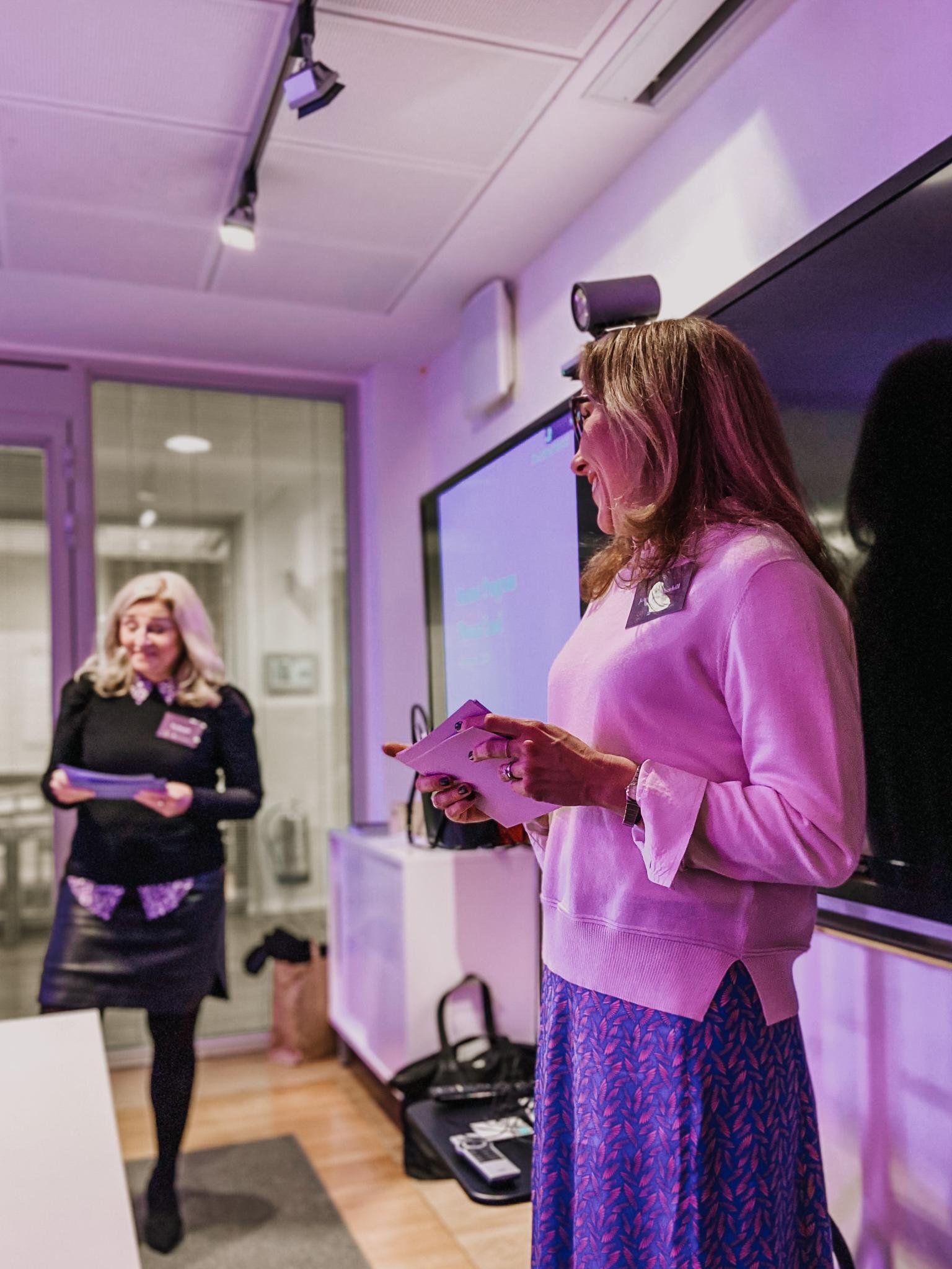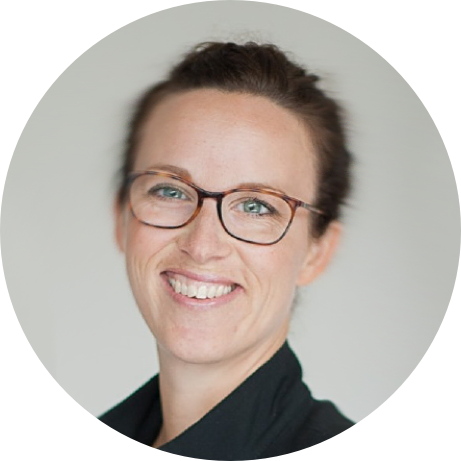 "WFL's program has given me the confidence to dare to fully lead with what I so strongly believe in - a value-driven, human and modern leadership."
COUNTRY DIRECTOR VM WARE
Marie Berner Moberg
Women Lead
Program content
Stockholm
Kick-off meeting
5 February 2020
Kick-off meeting in Stockholm – 5 February 2020 Introduction of the Mentor Program and WFL/SACCNY.
Mentors & mentees meet for the first time. Separate program points for mentors/mentees – crash course in mentorship and self-reflection.
Theme: Building trust and engagement
Actively engaged employees performs significantly better and are much less likely to change employer. There is a direct relationship between employees' commitment, customer satisfaction and profitability. Gain knowledge and insights on what creates commitment and confidence in teams and organizations.
Stockholm
Leadership workshop, Sustainable leadership for my company, team and myself
5 may 2020
Theme: Sustainable leadership for my company, team and myself.
Sustainable leadership builds high-performing teams that are prosperous and sustainable for the leader herself. In today's connected society, it is more important than ever to control your energy through self-leadership.
Stockholm
Leadership workshop
10 September 2020
Stockholm
Leadership workshop
11 November 2020
Theme: Coaching and communicative leadership.
Communicative and coaching leadership is crucial to lead groups effectively in organizations of the future. Gain insight into conversation and coaching techniques for dialogues that create change.
Stockholm
Diploma dinner
27 January 2021
New York
Trip to Executive Women's Conference/SACC
Postponed
Participation on the eWc conference & Tailor-made program point for WfL / SACC NY's mentoring program with company visits
Theme: Leadership in a rapidly changing world
Digitalization, Innovation and globalization creates extremely high pressure for change and challenge the way we lead organizations. Get knowledge about mega trends and influential factors that underlie the high rate of change.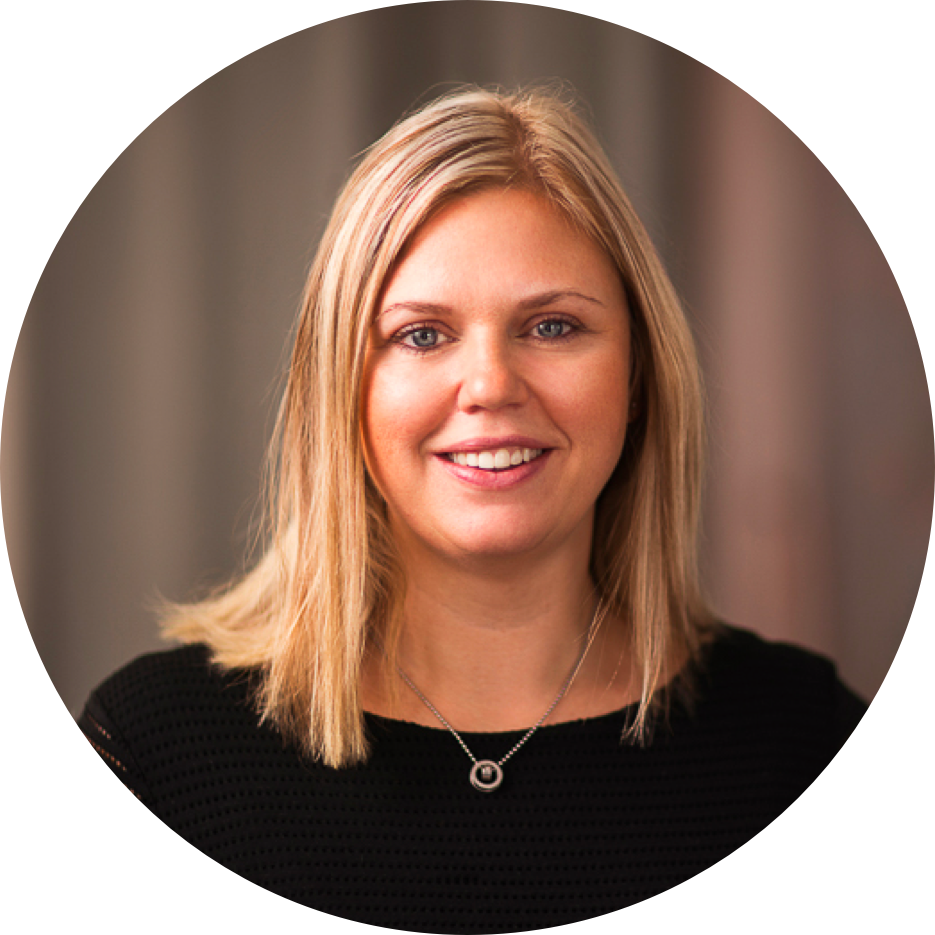 "WFL's program has strengthened and matured my leadership. It's given me the curiosity and power to accelerate and lead myself and my organization's development into the future, all while creating a fantastic network of talented people."
Global Business Area Manager Kitchen & Dining - IKEA
Cindy Andersen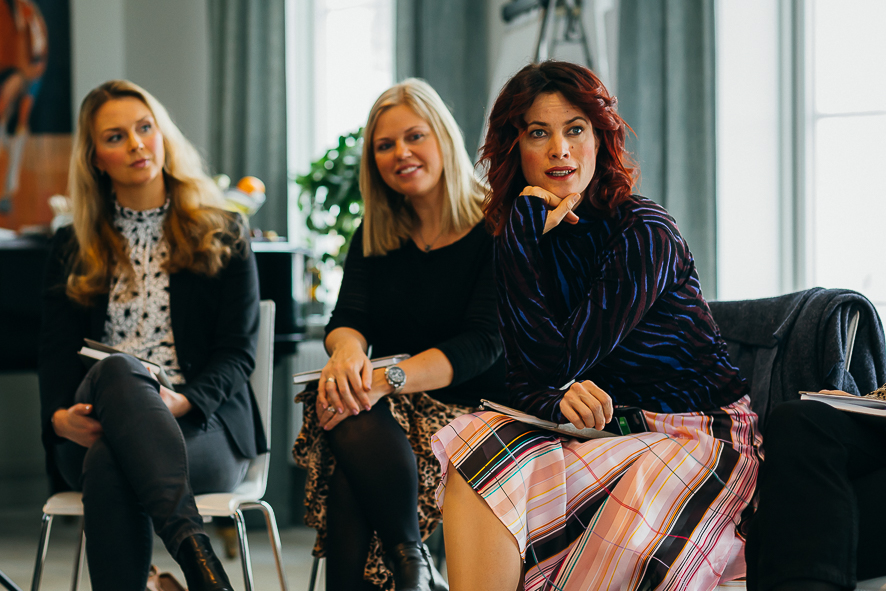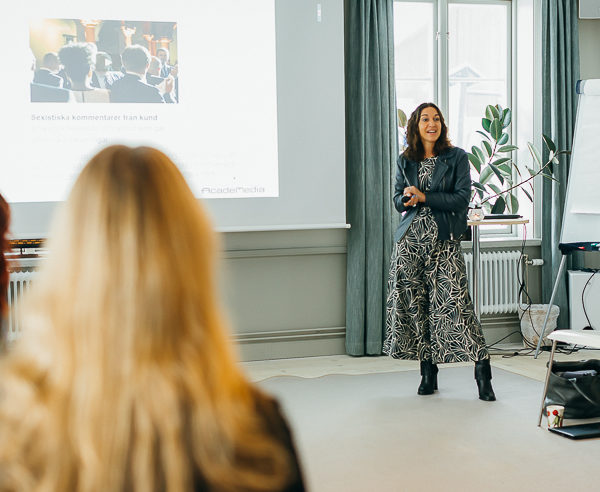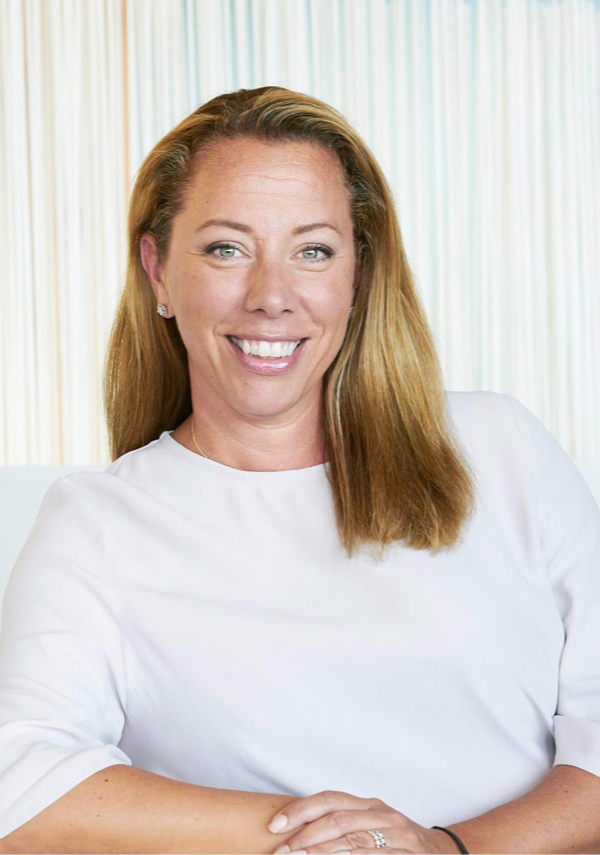 ANNA MOSSBERG - BOARD MEMBER SWISSCOM, SWEDBANK, SCHIBSTED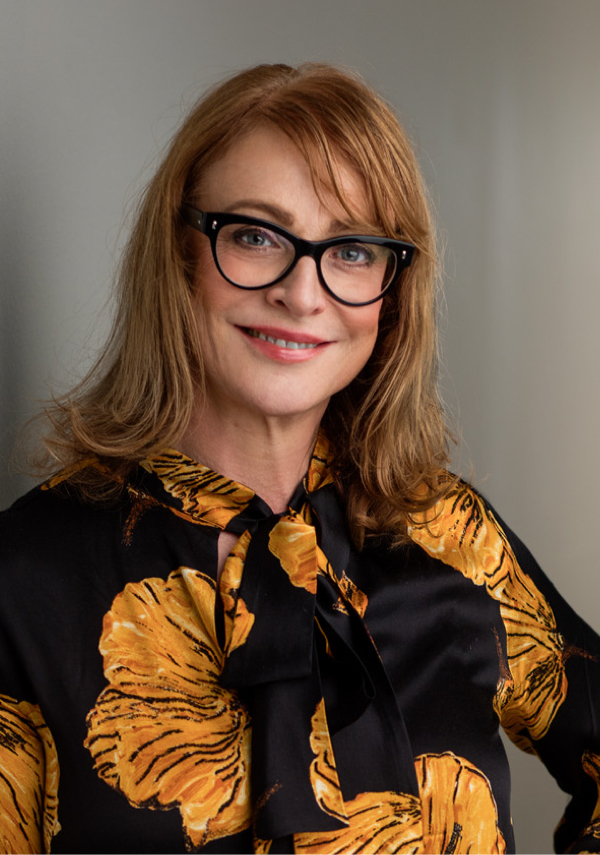 ANNE ÅRNEBY - CEO NORDIC MORNING GROUP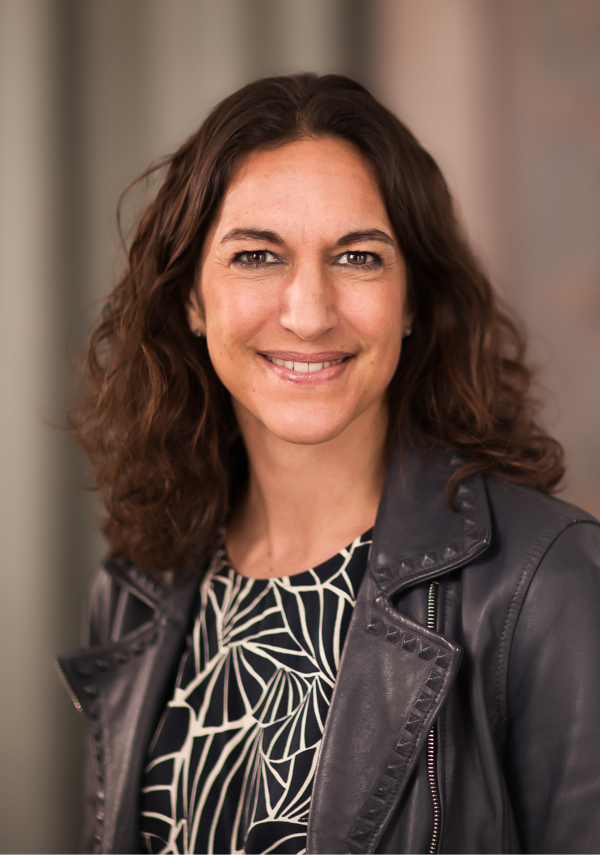 VERONICA RÖRSGÅRD - MANAGING DIRECTOR PYSSLINGEN FÖRSKOLOR, ACADEMEDIA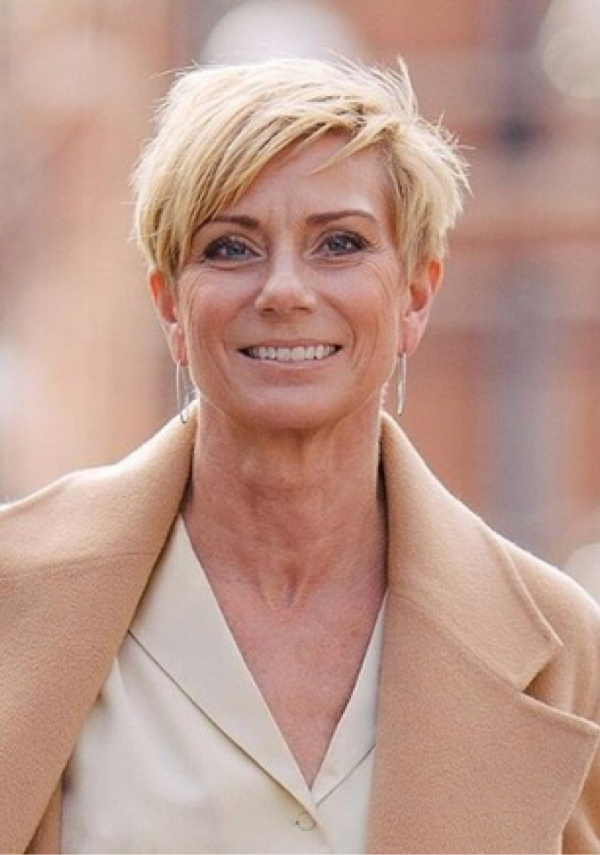 LIZA NYBERG - CEO SVENSK FASTIGHETSFÖRMEDLING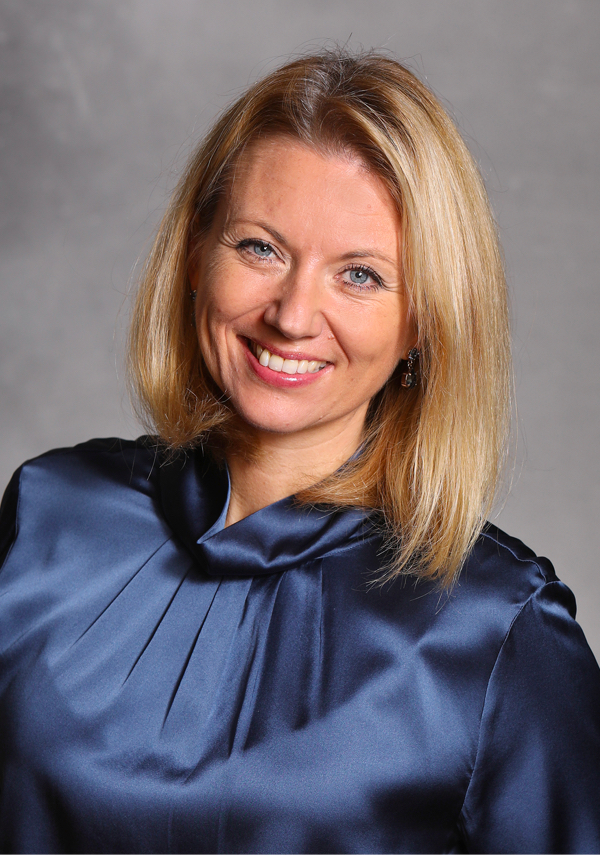 Jeanna Tällberg - HR Director Volkswagen Group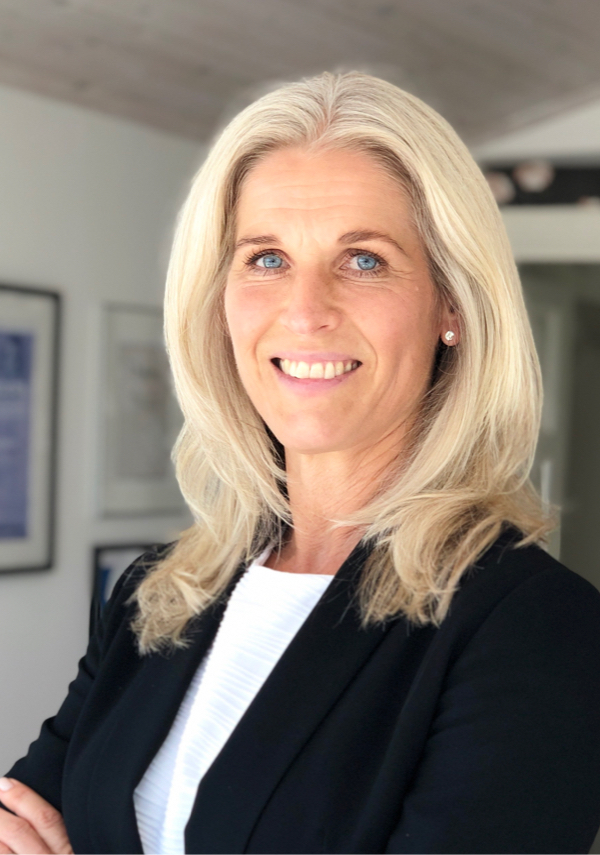 Annelie Nässén - Board Member, former EVP SAS Group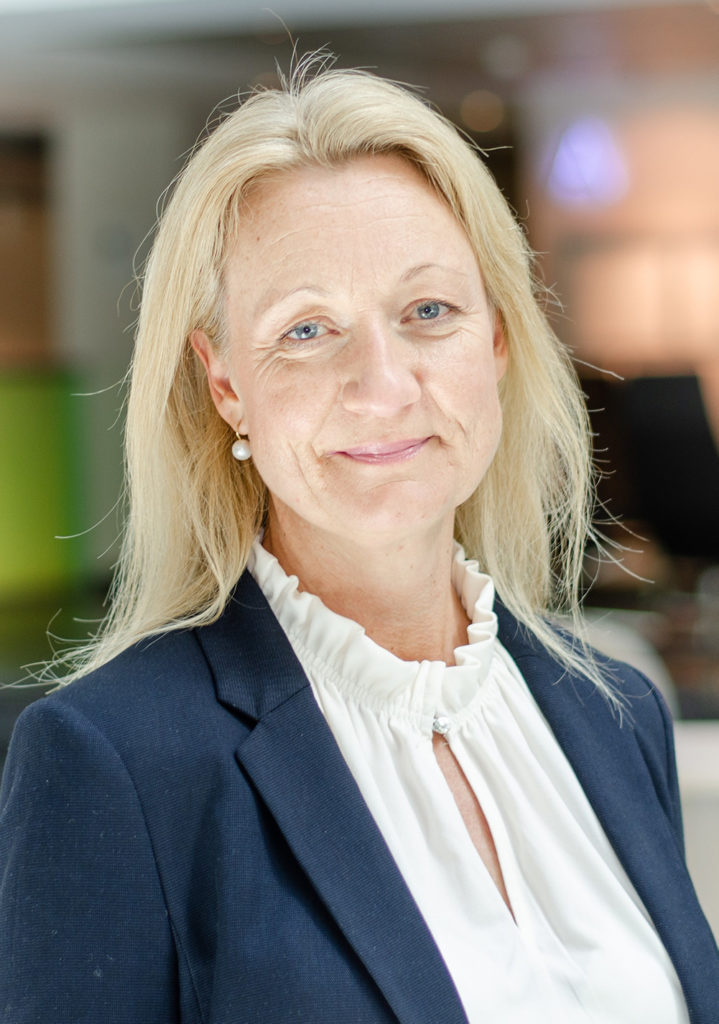 Helena von der Esch - Director Business Advise, Grant Thornton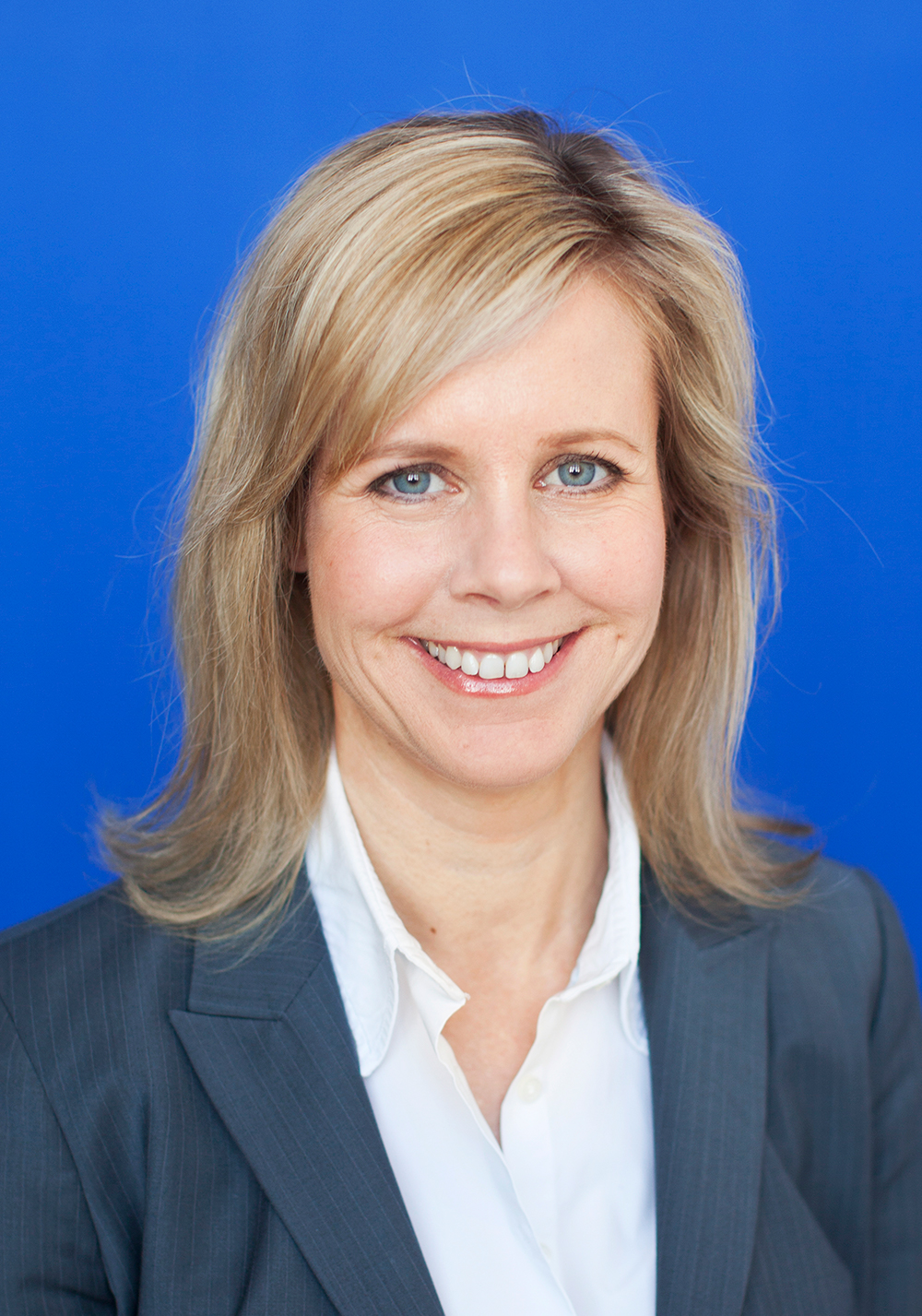 Helena Robertsson - Global Family Enterprise Leader EY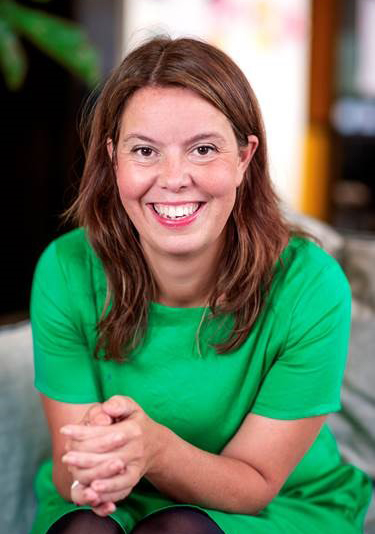 Lisa Lindström - CEO, Doberman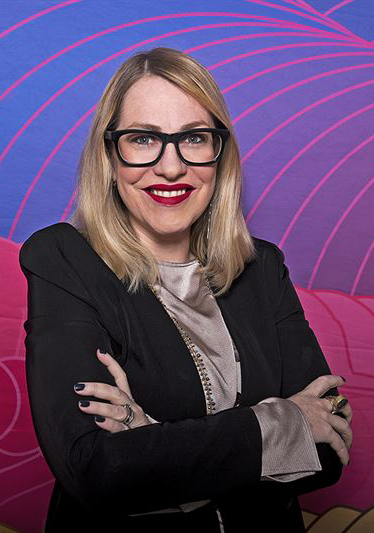 Sofia Breitholzt - CEO, Reach for Change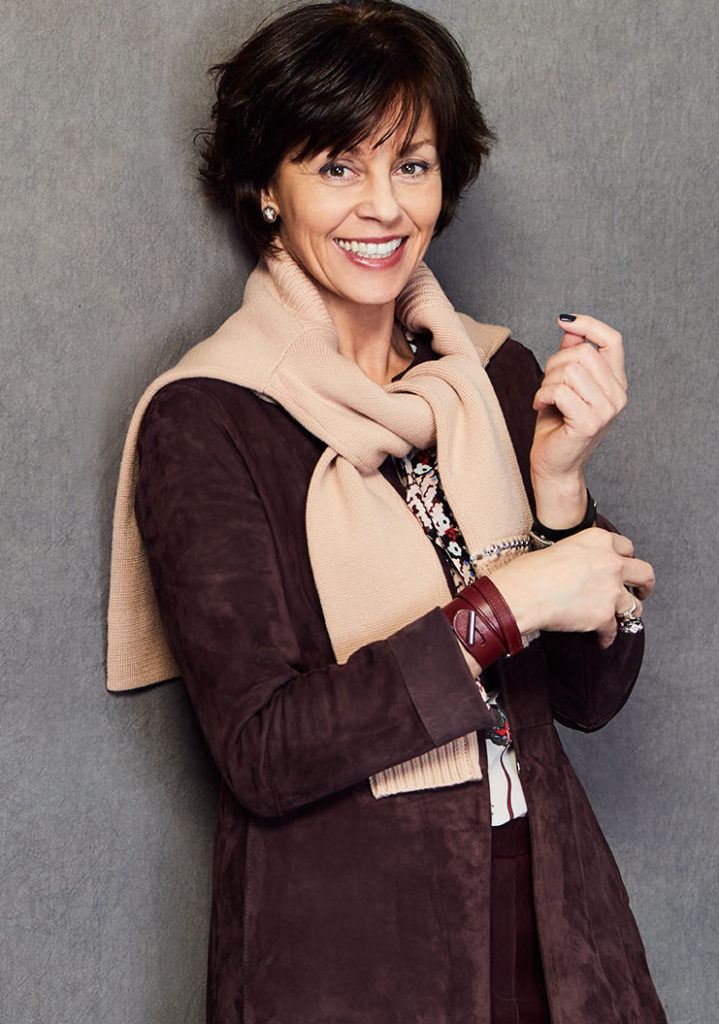 Bodil Eriksson – CEO, Volvo Car Mobility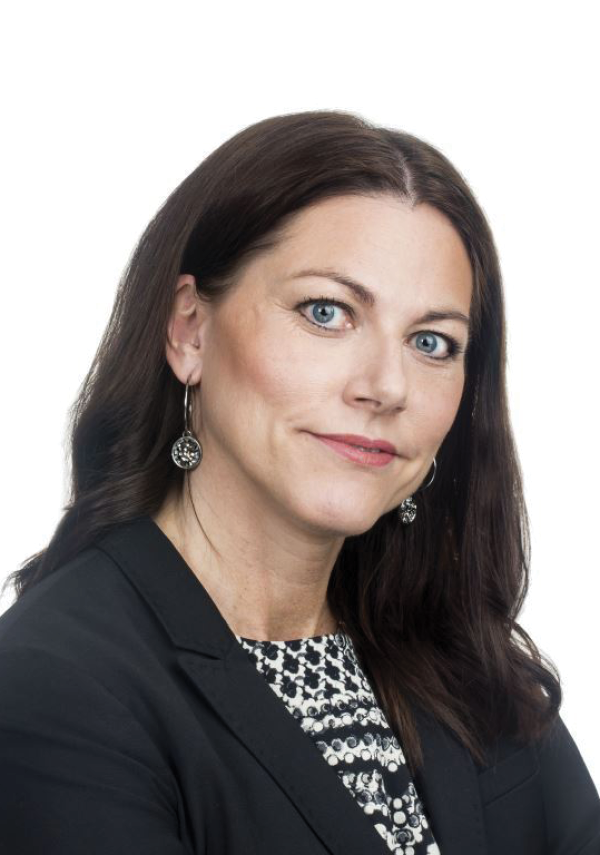 Elisabet Lundgren – Corporate Partner, Linklaters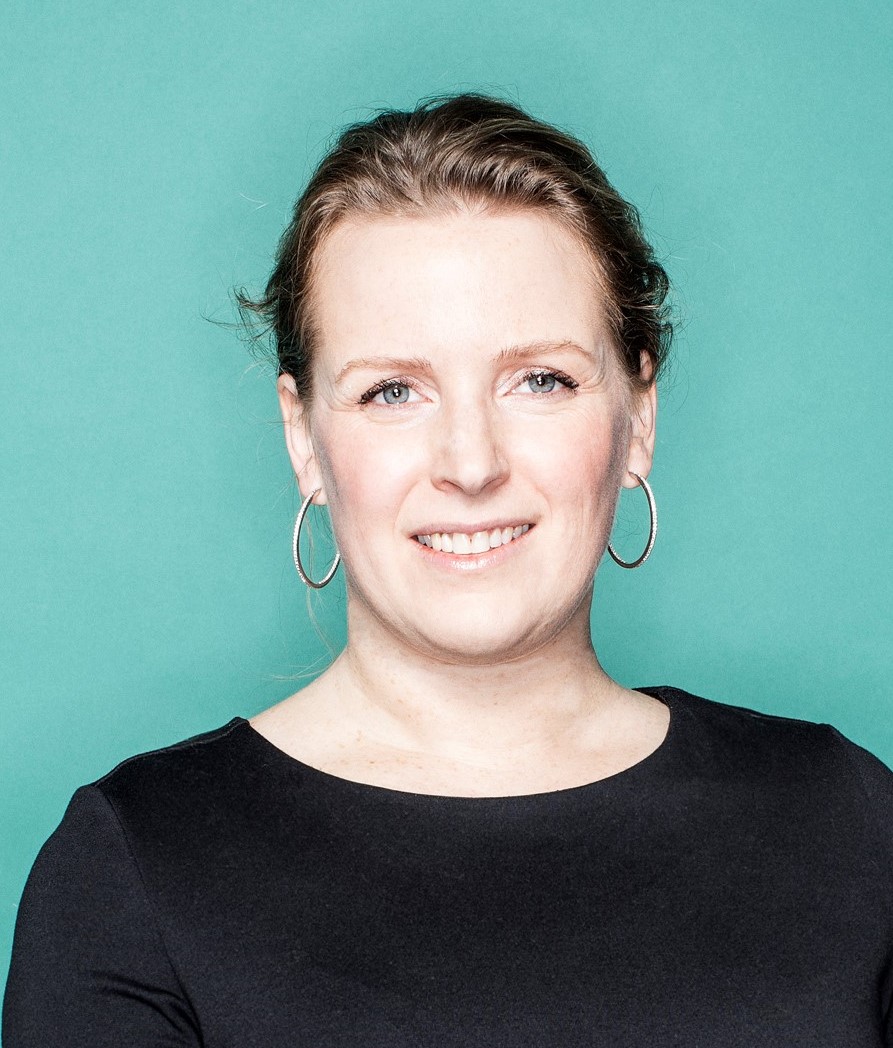 Anna Månsson - Partner, Qvartz